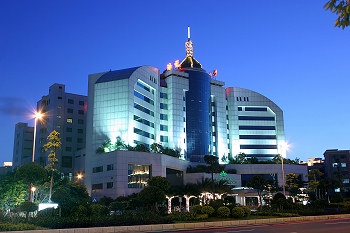 The Harriway Garden Hotel Houjie (Haiyue Huayuan Jiudian Dongguan Houjiedian), a boutique business hotel, is located in the heart of Houjie town.
Various luxurious guestrooms, ladies rooms and suites are on offer together with the non-smoking floor and the executive floor.
Diners can feast upon Italian food, Japanese cuisine, teppanyaki and Chinese dishes.
For recreation, guests can croon away in the KTV bars, work out in the fitness room